Audrey as Eliza Doolittle in My Fair Lady
This is one of the scenes in Funny Face. You can read the script that goes with this segment of the movie in my Quotes and Scripts section. You'll find this particular script under Funny Face and it is written in a light brown color.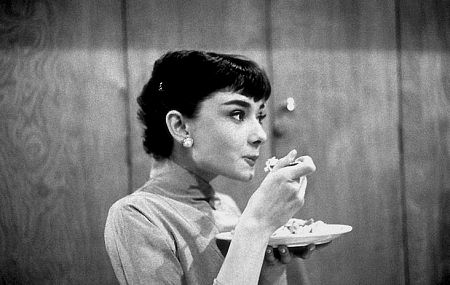 Picture of Audrey Eating...